Notes. Do they ever make you feel like hitting your head against a wall?!
Well fret no more! I figured out a way to make play therapy notes help you feel more like this......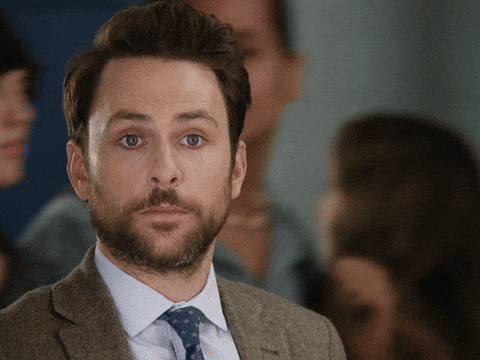 When I was an emerging play therapist, it personally took me MONTHS in collaboration with my supervisors in order to come up with an effective way for me to write play therapy notes at my clinic.
The play therapy experts wanted me to write notes one way, my supervisors wanted me to write another way, and then our governing body wanted a completely different way!
I can happily say that I was able to develop a solution, which I am going to share with you today!
This is a simple way to write notes and document play therapy sessions-with BOTH purist child centered play therapy and more directive play therapy! There are a few things that I include in every single play therapy note that I write: 1. How the child entered the session 2. Pro-socials 3. Behavioral terms regarding the therapeutic work done within the session 4. Toys used in session 5. Themes 6. Any prevalent changes or consistencies from previous sessions 7. How the child exited the session
Why put all of these things in notes? Isn't it a little redundant to put how a child entered and exited the session each note?
WRONG.
All of the above can help document therapeutic progress.
For example, if a child initially had difficulty transitioning into a play therapy session (such as hiding under the table in the waiting room) and now has no problem at all (sprints into the playroom), it shows that the child has made progress in child therapy.
Pro-socials, toys, themes, changes or consistencies from previous sessions, and how the child exited the session are also a great way to track therapeutic progress. When I was at the clinic, I had to defend my play therapy by using "behavioral terms."
Luckily, I was able to create a whole list of terms that I use for my notes which I will share on a later post. This is INCREDIBLY helpful for any therapist that is at an agency job conducting play therapy!
For child centered play therapy, I almost always include the behavioral terms "emotional identification "identifying feelings in self," "identifying feelings in others," and "problem solving." Here is a blank example of a play therapy note I would write:
Here is a example of a play therapy note I would write using the format
: Joey willing entered the session. Joey exhibited the pro-social skills of including this writer in the play, verbalizing during the session, cleaning up the toys, and using feelings words in session (ex. happy, sad, angry). Of prevalence was that it was Joey's first time cleaning up the toys in session. Joey worked on emotional identification, labeling feelings in self, labeling feelings in others, and problem solving in the context of play therapy. Joey used army men, baby doll, doll house, and miniatures in this writer's office. Joey's play contained the themes of nurturance (taking care of the baby doll), connection (making sure this writer was paying attention to his work), aggression (army men fighting one another), and power and control (telling this writer what to do). Joey willingly exited the session.
Want an even easier way to document child therapy sessions? That includes child centered play therapy sessions, directive play therapy sessions, caregiver only sessions, AND family therapy sessions!
Check out the awesome FREE resource that I made of a play therapy note checklist. It will make your notes FLY BY!
Until next time, play on!


Do you have the therapeutic skills but not the business know how to start a private practice? (because who is even taught the business side of therapy in graduate school?!?)
Schedule a FREE Playful Private Practice Strategy Session with me today to get you support and strategy you need to have a playful and prosperous child therapy private practice